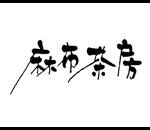 Farewell Ride: Thanks to Star Ferry for donation
HKFYG-2007 Divac Youth Basketball Camp
HKFYG:Mission Hills Golf Club Golf Training for young people
Please support the Federation's first ever fundraising Tug-of-War
Spider-Man 3 Charity Premiere
New readers: please send your contact details
Teaching youth to handle anger and frustration

Stress is a common feature of life for the young and as stress levels build, whatever the cause, so there is an increased chance of a violent emotional outburst. Frustrated youth need to know how to vent their anger in case they cannot cope with stress, yet Hong Kong people learn early in life that aggression is wrong and to show anger is to show weakness. We try to help them find the right balance, within the context of HKFYG's parenting and outreach services.

Effective strategies for preventing and controlling the build-up of frustration and anger are needed. Young people who learn these strategies as they grow up from adolescence into early adulthood will understand their feelings and reactions better. They can acquire the perspective needed to stand back before causing damage, to themselves, to other people or their belongings. They will also learn to read danger signs in others. If we can help them, it may be possible to nip violence in the bud. Read this week's Feature Story for some examples of how the Federation's outreaching social work team approaches the problem.
Feature Story

Youth violence: a preventive approach

Hong Kong youth vary widely in their attitudes to anger and ways of expressing it. We talked to staff at HKFYG's youth outreach units to find out how they help young people at risk of social alienation through gang membership. Violence is normal for them. … more...
The Hong Kong Federation of Youth Groups, one of Hong Kong's largest youth work agencies, has provided opportunities, facilities and services to youth for over 40 years.