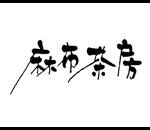 Farewell Ride: Thanks to Star Ferry for donation
The Federation is delighted to have been chosen by The "Star" Ferry Company Limited as a beneficiary of the Farewell Ride on 11 November 2006. We received $30,000 to help the Federation develop innovative services for disadvantaged youth. The Farewell Ride marked the significant moment in the history of the Star Ferry when the historic Clock Tower in Central closed.
HKFYG- 2007 Divac Youth Basketball Camp
At the invitation of the Divac Children's Foundation (DCF), the Federation will co-present the first Divac Youth Basketball Camps for youth in Hong Kong between 16 and 19 July 2007. A four-day basketball camp for 100 12-17 year-olds will be followed by 2-hour intensive clinics enabling 20 talented young players and 20 local coaches to hone their skills. Former NBA All-Star, Vlade Divac, current NBA Los Angeles Lakers player Vladimir Radmanovic, current NBA New Orleans Hornets player Peja Stojakovic and current NBA Detroit Pistons assistant coach Igor Kokoskov, will participate in the Divac camps and clinics in Hong Kong. The aim of the camps is to teach local youth the importance of leadership, teamwork and mutual respect as well as communication and physical conditioning through hard work in the context of international style basketball fundamentals and techniques. For more information, please contact us at 3579 4560.


HKFYG:Mission Hills Golf Club Golf Training for young people
With full sponsorship from Mission Hills Golf Club, the Federation will organize a 2-day golf camp for 40 young people aged 11-17 on 23-24 July 2007. With an introduction by well known golfer, Cindy Reid, young people will learn about the history and etiquette of the sport and will be coached on golfing skills at the driving range at the golf club in Shenzhen. They will also be able to enjoy the recreational facilities at the golf club. The young participants will therefore have the chance to learn about the sport while broadening their horizons. For more information, please contact us at 3579 4560.
Please support the Federation's first ever fundraising Tug-of-War
Pull for Charity will be the Federation's first-ever tug-of-war. It takes place on 20 May at Shek Kip Mei Park Sports Centre. The theme is Fun, Strategy and Teambuilding and we have had a very encouraging response. Click here for our sponsors. This event will be run in collaboration with the Hong Kong Tug of War Association and funds raised will support programmes for disadvantaged youth. A briefing session on the event and tug-of-war demonstrations will be held on 1 May. Visit www.u21.hk. More info from Bonnie Cheng or Ada Cheng tel. 2123 9598.
Spider-Man 3 Charity Premiere
The Dragon Foundation will proudly present a Charity Premiere of Spider-Man 3 on the evening of Friday 27 April 2007 at Palace IFC. We are grateful to Sony Pictures Releasing International for the privilege of the showing, days before the worldwide general release. We would also like to thank Prince Jewellery and Watch Company, our lead sponsor, Sa Sa International Holdings Limited and Mr. Edward Pong Chong, BBS, JP, and other individual and corporate sponsors for their generous support. Please click here for a list of our sponsors to whom we owe great thanks. We will be honoured by the Secretary for Security, The Hon Ambrose Lee as Guest of Honour and the premiere will help raise funds for The Dragon Foundation's flagship programmes, namely the Global Citizenship Programme, Dragon 100 and the Lecture Series for Youth Leaders. This eagerly anticipated episode of SpiderMan will have wide appeal in Hong Kong so please make reservations early by phoning the Dragon Foundation at 2811 2779.
New readers: please send your contact details
Teaching youth to handle anger and frustration

Stress is a common feature of life for the young and as stress levels build, whatever the cause, so there is an increased chance of a violent emotional outburst. Frustrated youth need to know how to vent their anger in case they cannot cope with stress, yet Hong Kong people learn early in life that aggression is wrong and to show anger is to show weakness. We try to help them find the right balance, within the context of HKFYG's parenting and outreach services.

Effective strategies for preventing and controlling the build-up of frustration and anger are needed. Young people who learn these strategies as they grow up from adolescence into early adulthood will understand their feelings and reactions better. They can acquire the perspective needed to stand back before causing damage, to themselves, to other people or their belongings. They will also learn to read danger signs in others. If we can help them, it may be possible to nip violence in the bud. Read this week's Feature Story for some examples of how the Federation's outreaching social work team approaches the problem.
Feature Story
Youth violence: a preventive approach

Verbal, psychological or physical abuse with damage to property or to people, is not uncommon in Hong Kong. There is controversy about whether violent behaviour is learned or acquired* but there is no doubt about its existence. Outside the home, in some of the public housing estates and especially in gangs from deprived areas, aggressive behaviour is widespread.

Recognising the danger signs and learning strategies for preventing a build-up of aggression are some of the skills young people in those areas need to cope with the risks of becoming embroiled in gang violence. If they learn these skills early enough, it can prevent a lot of damage. We talked to Wilson at one of our outreach units to find out what strategies are used.

'Hong Kong gang members simply believe that fighting is normal,' said Wilson who is in charge of HKFYG's outreaching social work unit at Tseung Kwan O. 'They don't think twice about using violence. In fact they think it's the only way to solve their problems and they get plenty of positive reinforcement.'

These problems often consist of territorial incursions by other gangs and the reaction is the equivalent to primitive tribal warfare.

'They have seen violence work in the past, watching their fathers at home and other gang members on the streets. And this is not exclusively male behaviour. Female gang members are just as bad. In fact their methods – intended to bring shame and loss of face – are in some ways more shocking. In some of the most serious cases they strip their victims and burn them with cigarettes. Sometimes they will film the whole process. It's a vicious form of power-play.'

How do you try to stop them?

'We try to explain why this is not normal behavior, that it is totally unacceptable in our society. It often needs a change in mental attitude for them to even grasp what we are talking about. It's worse because we usually don't see them till they are in secondary school. By then the damage may already be done. We need to have a proactive programme at primary school level.'

Until such a programme can be included in the curriculum, what can you do?

'We explain the risks involved in such behaviour. They need to understand that they will get approval from the community if they behave well. That's why we try to involve gang members in volunteer community work. Once they see it as a way of gaining face, they begin to understand the support the community can offer. But it works another way too … their faces become known and they become readily identifiable … not desirable for a young criminal!'

How can you explain the need for a change in attitude when they are so young?

'We try to identify the ones with aggressive tendencies as early as possible and make sure they know who to trust. They need to understand that they can come to us in the face of problems either at home or out on the streets. We explain that they really do have a choice between behaving badly and becoming integrated in their community and that we can give them the problem-solving, conflict and anger managment skills they need.'

Youth who risk becoming involved in gang warfare tend to be those who have grown up within an estate subculture of violence. Their parents work late, there is nobody at home for them and no family life as such. Their social network excludes other adults and they copy the behaviour of their peer group. The chances of bad influence are very high.

With Hong Kong's extreme urban density, any risk of antisocial behaviour must be treated very seriously indeed. Juvenile offenders, the most likely target for youth anger management, need our help badly. Will you help us design proactive services for them? We need concerned partners. Please contact Tang Wai-hung or Wilson Chan Man-ho, tel 2623 3121.
Facts & Figures
Violence in adolescents: triggers and prevention
Hong Kong's youth crime figures are climbing. For example, police statistics from the Southern New Territories show an increase of between 53% and 65% in the number of serious assault cases including wounding committed by 10-20 year olds from 2005 to 2006.
Aggression and the violence it can cause in youth is triggered by many external factors including family, school and peers, media, financial problems, drug abuse and discrimination. Internal triggers such as stress and anger, when combined with such external triggers may result in young people turning to violence. The internal triggers are easier to control in terms of the individual and their relationship with family and community. The challenge is to find a different outlet for aggression.
In Britain, a study of juvenile violence lists substance abuse as one of the best predictors of future violence in 6-11 year-olds whereas the two strongest predictors in 12-14 year olds are poor social bonds and involvement with antisocial peers. Broken homes and abusive parents are poor predictors.* The US has the highest rates of youth violence in the world with 1 in 3 16-17 year-olds, both males and females, admitting involvement in serious violence. 1 in 9 of these students is injured badly enough to need medical treatment.** 98% of middle school students in the US have witnessed or been victims of violence and 97% have been exposed to direct forms of violence other than those seen in the media. Nonetheless, the majority of crimes (58%) are not reported to the police.***
Youth have valid reasons for frustration but if they are unable to cope they need help to turn anger and aggression into something productive rather than destructive. Preventive strategies involve disrupting early signs of antisocial behavior and undesirable peer influence. The most successful projects help teenagers stay involved and active. They give youth control over what they do and respect for their creativity, sports achievements, music or voluntary work. They combine a control of internal and external triggers to help adolescents avoid violence.
*http://www.ncjrs.gov/html/ojjdp/jjbul2000_04_5/pag4.html [3 April 2007]
**www.familyfirstaid.org/teen-anger.html [2 April 2007]
***http://www.massgeneral.org/children/adolescenthealth/articles/aa_violence_and_aggression.aspx [3 April 2007]
The Hong Kong Federation of Youth Groups, one of Hong Kong's largest youth work agencies, has provided opportunities, facilities and services to youth for over 40 years.