Thanks to Partners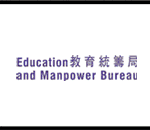 Education & Manpower Bureau commissions leadership courses


Round Table Conference in Shanghai


Jet Li sharing with young people



Feature Story

Raman Hui on creativity and giving back

"To exist is to change, to change is to mature, to mature is to go on creating oneself endlessly". Henri-Louis Bergson
Bergson's philosophy is shared by Raman Hui, supervising animator for the Oscar-winning Shrek and Hollywood blockbuster ANTZ. Raman believes that life is all about creativity, perseverance and hard work. Read more of his story….Click here to read more....

Facts and Figures

Federation News

The HKFYG Lee Shau Kee College will open in September 2006 as the Federation's first Direct Subsidy Scheme secondary school in Tin Shui Wai. At a briefing session on Sunday 15 January, Dr Rosanna Wong, HKFYG's Executive Director, and the newly appointed college principal will welcome all interested parents and give an introductory talk.

Venue: HKFYG Lee Shau Kee Primary School Hall
Time: 3:00 pm - 5:00pm. Click here to enroll.


The LiveWIRE Awards presentation ceremony was held on 6 January at the Happy Valley racecourse. Mathew Cheung, JP, Permanent Secretary for Economic Development and Labour & Commissioner for Labour was Guest of Honour. Richard Wong of Red Magic Holdings Ltd took the two top awards. 3 Start-up Awards and 2 Participant Awards were also presented.
The Federation's "Youth Business Hong Kong" programme, launched last year, has now enrolled its second batch of participants who are involved in business start-ups. The seven successful applicants will receive seed funds and expert mentorship. For further details, contact Louisa Lau, tel 3113 7999 email ybhk@hkfyg.org.hk or visit www.u21.org.hk/ybhk
The Federation is organizing a Campus Concert with the Jabberwocks, Brown University's first all - male a cappella group, at 8:00pm on 15 January in the Jehovahjireh Concert Hall of the International Christian Quality Music Secondary and Primary School, Diamond Hill, Kowloon. Free admission. Please call 2564 1277 or visitwww.u21.org.hk to reserve seats.
[Subscribe][Pass it On][Unsubscribe][Support Us][Donation][Contact Us]
[www.hkfyg.org.hk][www.u21.org.hk][青速遞yxpress]