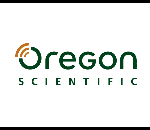 Oregon Scientific Sports Training Scholarship Scheme 2007
A cappella around the World: The Hong Kong Melody Makers in Concert
Joint Opening Ceremony of Modernized Youth S.P.O.Ts
Free tickets for preview of The Pursuit of Happiness
New readers: please send your contact details
The Olympic countdown: getting youth involved

The Federation enthusiastically supports the activities in the Olympic countdown and 500 HKFYG youth members were at the carnival in Kowloon Park (see this week's Feature Story). The Olympics are always an excellent platform for encouraging youth participation in sports at all levels. Young people in Hong Kong are motivated by the excitement and build-up. Let's make the best of this opportunity to get them involved. Then they will see that an active life is a healthy life.

Most Hong Kong youngsters have competitive drive and sport is such an excellent outlet. It's good for releasing stress, keeping weight down, learning about social values and civic participation. Taking part in the build-up to the Olympics, as an athlete or a volunteer, a coach or a spectator, will bring Hong Kong youth together in a new way, strengthening their sense of belonging and their pride in the city.

Join our initiatives to get youth involved. A charity tug-of-war, once an Olympic sport, is coming up in May. Contact Bonnie in Partnership 2123 9598 for details.
Feature Story

Run up to the Olympics: 500 days to go

On Tuesday 27 March, there were just 500 days left to get ready for next year's Olympics. We talked to volunteers in their late teens and early twenties from HKFYG who organized 500 youngsters to perform in Kowloon Park. They told us how important they thought the Olympics are for getting youth to be active... more...
Upcoming events
Felix Wong Youth Improvement Award 2007

The annual award scheme aims to give formal recognition to local secondary school students who have made a great effort to overcome hardship or misfortune. Award winners are given scholarships to pursue personal development. Nominations from secondary schools for this year's awards are now invited.
Deadline 14 April 2007
For details, please visit
http://www.u21.org.hk/u21%5F2006/promotion/wong/index.html or call us at 2395 0161.
2007 Hong Kong Odyssey of the Mind Programme Opening Ceremony
Opening Ceremony Guest of Honour Ms Sandra Lee Shuk-yee, JP, Permanent Secretary for Health and Welfare
Special guest Mr William Y Yiu, Executive Director, Hong Kong Jockey Club Charities Trust
Venue Sports Hall, Amenities Building, The Hong Kong Institute of Education
Time and date 2:30pm 31 March 2007
109 school teams will take part in this year's local competitions from 31 March to 1 April.
Visit http://www.hkom.org.hk to find out more about the programme.
The Hong Kong Federation of Youth Groups, one of Hong Kong's largest youth work agencies, has provided opportunities, facilities and services to youth for over 40 years.