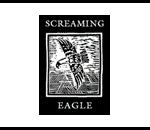 Sponsored flights from Northwest Airlines for HK FLL Robotic Tournament champion to go to World Festival in Atlanta, Georgia
Hong Kong Life Insurance Ltd sponsors HKFYG Project Care for youth-at-risk
Please join in!
Enter the Federation's first -ever fundraising Tug-of-War
Seminar on university admission
Hong Kong 200 Leadership Project 2007
New readers: please send your contact details
Youth and the aged: nourishing the caring spirit

The latest by-census revealed how quickly Hong Kong is ageing. The birthrate is falling as fewer young women choose to marry and raise children. Meantime, increased life expectancy causes problems for healthcare and social welfare provision, increasing the burden of general care already on younger generations. Such burdens cause resentment and, in the worst cases, elderly people are neglected or abused as a result. We all need to think clearly what to do about these problems so that respect for the elderly within a harmonious community can survive.

One solution is to bring the young and the aged together now. Our young volunteers reach out to the elderly, learning how to communicate across generations. They can gain perspective and a sense of continuity through the elders' collective memory which will help them to cope with today's pace of change. When young people have patience to listen the senior citizens who have contributed so much to Hong Kong, the generation gap is bridged and values are shared. This is the attitude we encourage. Will you help us convey the message?

Contact Anna Lau, Youth Volunteer Network, tel 2169 0032 and read this week's Feature Story about volunteers who visit the elderly.
Feature Story

Two caring generations

Youth volunteers in their teens and twenties who visit seniors told us how they learned from each other and what the experience meant to them, showing how everyone, regardless of age, can contribute to the well-being of the community. read on...
Upcoming events
The Standard Chartered Hong Kong English Public Speaking Contest 2007
Grand Final and Award Ceremony

Date: Friday 16 March 2007
Time: 6:00 pm - 8:00 pm
Venue: Hong Kong Academy of Medicine
Joint Opening Ceremony of Modernized Youth S.P.O.Ts
Date: Saturday 24 March 2007
Time: 2:30pm
Venue: HKFYG Jockey Club Farm Road Youth S.P.O.T.
Guests of Honour: The Hon Leung Chun-ying, GBS, JP, Non-Official Member, Executive Council
Mr William Yiu, Executive Director, Charities, Hong Kong Jockey Club
Mr Cheung Hing-wah, Assistant Director, Social Welfare Department
Ir. Wong Kwok-keung, JP, Chairman, Kowloon City District Council
*A live broadcast of the Ceremony will be shown at HKFYG's Jockey Club Ping Shek, Verbena, Wang Tau Hom and Cheung Wah Youth S.P.O.Ts
Leaders to Leaders Lecture Series 2006/07
Speaker: Mr Charles Peter Mok
Chairman, Internet Society Hong Kong; Director, Computancy Ltd
Topic: Seizing the Moment
Date: Thursday 29 March 2007
Time: 6:00 pm - 8:30pm
Venue: Rayson Huang Theatre, HKU
Participants: 300 nominated student leaders and university students
More details at: http://www.leadership21.org/courses/ltl/guestinfo.doc
and http://www.u21.org.hk/partnership/issue92_jan2007/images/LTL.jpg
The Hong Kong Federation of Youth Groups, one of Hong Kong's largest youth work agencies, has provided opportunities, facilities and services to youth for over 40 years.