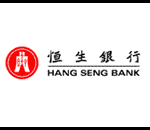 Hang Seng Bank sponsors Beijing trips for disadvantaged youth
Pull for Charity: Fun, Strategy and Teambuilding
Hong Kong Aquarium Plaza & YWETS Shop Assistant Trainee Programme
Federation's u21 website helps young people read more English
New readers: please send your contact details
Social enterprises: contributing to well-being

Empowerment of young members of the community is our goal and the concept of social enterprise (SE)*, now encouraged by governments in many parts of the world, fits well with our mission. SE is all about providing additional opportunities for employment and participation through the active engagement of government, businesses and the Third Sector all working together.

The question of how best to implement social enterprise projects within the existing framework of the welfare state presents a challenge. The SE model usually involves integration with corporate social responsibility programmes or support from government seed funding but the key issue here is co-operative effort. Experience overseas has shown that SEs can nurture social capital by developing a culture of self-reliance. This is a culture that we in Hong Kong identify with strongly. Let's pull together to make it work.
Feature Story

Making parenting easier: experience at kindergartens

School social workers arrange workshops and sharing sessions for kindergarten parents. They come to learn about child development, how best to take care of their young family and avoid conflict. We found out how it works... read on...
Upcoming events
Leaders to Leaders Lecture Series 2006/07

Speaker Mr Chan King-cheung, Chief Editor, Hong Kong Economic Journal
Topic Pursuing the Truth
Date Tuesday 6 March 2007
Time 6-8.30pm
Venue Rayson Huang Theatre, HKU
Participants: 300 nominated student leaders and university students
More details at: http://www.leadership21.org/courses/ltl/guestinfo.doc
and http://www.u21.org.hk/partnership/issue92_jan2007/images/LTL.jpg
Hong Kong FLL Local Robotics Tournament 2006/07
Date Saturday 3 March 2007
Time 9am – 5.30pm
Guest of Honour Legislative Councillor, The Hon Patrick Lau Sau-shing, SBS, JP
Venue Hong Kong Polytechnic University, Banquet Hall, Student Hall of Residence
About 44 teams of 5-10 students aged 9-14 compete in the local
tournament. It involves hands-on, interactive robotics projects with guidance from coaches. The result is robots which can complete designated tasks.
Visit http://ye.hkfyg.org.hk for full details
Enquiries Becky Poon tel 2561 6149
New Publication

Journal of Youth Studies Volume 9 (2) 2006, series number 18

Features: The changing dynamics of family relationships
Pan Chinese Societies Exchange: Changes and trends in studying abroad
Copies from HKFYG Youth Research Centre, Unit 6-7, G/F, The Center, 99, Queen's Road Central, Hong Kong, tel 2575 6666, email: yr@hkfyg.org.hk
(circulation is approximately 1800)

Theme of the next issue: A closer look at youth violence. expected early 2007