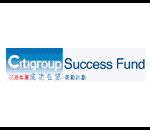 Citigroup Success Fund sponsors 3rd Project Teen Action 2006
SWD supports anti-drug project for 69 teenagers and parents
Pak Fah Yeow for home alone elderly
Michelle Kwan addresses youth: thanks to U.S. Consulate General
HSBC donates tangrams to young people
Publications
Federation Youth Volunteer Network (YVN)
teaching kits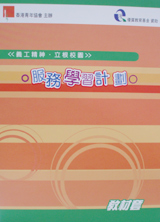 Sponsored by the Quality Education Fund, the Federation invited 43 primary and secondary schools to join the voluntary service learning programme, <義工精神 立根校園> 服務學習計劃 from 2004-2006. Youth workers operated within the schools, encouraging and training students, teachers and parents in volunteer community service. The 2-year project also involved planning volunteer activities and grooming teachers as volunteer project leaders. These newly published teaching kits summarize experience gained implementing the programme.
tel YVN at 2169 0032 for more details.
Child neglect: abuse with serious consequences

When lonely schoolchildren call the Federation's counselling hotline* we listen very carefully. * 48,360 cases were handled last year and over 9,000 were from 6-14 year-olds. Disturbingly, between 2004 and 2006, 137 of the children said they were on their own. Many call because they want someone to talk to but often that means parents are not looking after them as well as they might.

A recent case of neglect highlighted the problem. A young mother was charged with cruelty for leaving her two toddlers without food or warm clothing, locked up in the house alone overnight while she went out. It was not an isolated incident and the Social Welfare Department is considering taking the children into custody.

Immature parents need education as much as their children need protection. Babysitters, child-care centres and emergency foster homes can help but all are ineffective if parents lack awareness of the risks, especially of leaving children alone. Reminding them of their responsibilities is part of our job. We try to act before there is a cry for help.

Contact Family Life Education, tel 2557 1308 for more information on the parenting skills education we give as an HKFYG core service. The HKFYG Ching Lok nursery/kindergartens offer occasional, fee-paying child-care services. Fee waivers are available for low-income families.
Feature Story

Educate parents and prevent child neglect

Domestic violence is regular headline news and the big increase in reported cases has focused our spotlight on child neglect this week. To gather background information, we talked to school social workers and hotline counsellors about their experience in the field. Read on...
New readers: please send your contact details