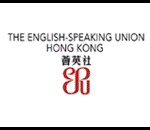 Standard Chartered Hong Kong English Public Speaking Contest 2007
Partnership with HKU: Leaders to Leaders Lecture Series 2006/07
Youth Learning Project on Pacific Economic Cooperation 2007
Publications
青少年網絡成 癮---2005年滬港新專家圓桌會議論文匯編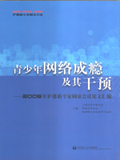 This book was produced jointly by HKFYG, the Shanghai Youth Federation and the People's Association Youth Movement of Singapore. It summarizes discussions and suggestions raised during the Conference on Internet Addiction among Youth, which took place in Shanghai on 14-15 December 2005.
Please tel 2564 0211 for more information.
20 Stories of Youth Volunteers 2006 (二十個青年義工的故事2006)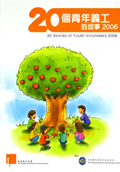 The Federation's Youth Volunteer Network (YVN) has recently published this casebook which contains reports from 20 young volunteers. To obtain a copy, please contact Doris of YVN, tel 2169 0032.
Goals in Life: making the right choice

Many teenagers have no clear idea of what they want from life. On the verge of leaving school they suddenly realise they have a difficult choice to make – to continue in education or take a job. Again in their 20s they may have to decide whether to make investments or buy material goods. At these crossroads in life, the Federation's Youth Employment network staff can help. They run programmes and offer counselling, both in schools and on the website.*

One such programme is Life Banking. It has seminars for secondary students from Form 3 upwards and there are training sessions for teachers and one-to-one counselling on employment. Setting goals and making good choices in life is the focus, so crucial for young people. There is now a brand new training game called Dream Runner which we look at in this week's Feature Story. Life Banking has received generous sponsorship from the Hong Kong Jockey Club in the past and we are now seeking further funding. Contact Gary Tang, tel 3113 7999 for more information.
* http://www.yen.org.hk/newyen/yen/index.php
Feature Story

Life choices: games teens play

Dream Runner is a board game created by staff at HKFYG's Youth Employment Network (YEN) as part of the Life Banking programme. It's aimed at teenagers on the threshold of making major decisions in life. 6-8 players take part, with a professional teacher or social worker as host. It's the latest brainwave from staff at YEN for getting the young focused on goals in life. Read how...
Upcoming events
Lecture Series for Youth Leaders with Michelle Kwan: US Cultural Envoy


Date: Tuesday 23 January
Time: 4-5.30pm
Venue: Wang Gungwu Theatre, HKU
Guest speaker: Ms Michelle Kwan, champion figure skater and US Cultural Envoy
Guest Moderator: Mr Lester G Huang, President, HKFYG
Participants: 280 nominated young people
'Dream Runner' game for teens: Saturday trial sessions

First 2 sessions for teachers and social workers:
27 January 2007
Venue: Wofoo Foundation Amelia Lee Student Centre, Hong Kong Baptist University
10 February 2007
Venue: Pui Ching Middle School
More info at: http://www.u21.org.hk/yen/
or call YEN (Youth Employment network) 3113 7999. See also Feature Story.
Shell LiveWIRE Awards to outstanding entrepreneurs on joint HKFYG scheme

Date: Thursday 1 February
Time: 2007 5-7pm
Venue: Happy Valley Suite, 3/F, Happy Valley Stand
Guest of Honour: Mr Matthew Cheung Kin-chung, JP, Permanent Secretary for
Economic Development and Labour (Labour) & Commissioner for Labour
More info at http://www.shell-livewire.com.hk
New readers: please send your contact details