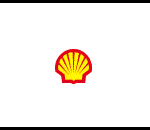 Shell LIVEWIRE Award 2006
"A Million for the Dragon" Christmas Charity Sale-Thanks for your support
Educational Publishing House Ltd sponsors HKFYG printing
29th Guangdong-Hong Kong Cup: free tickets for young people
Charity sale of toys and educational kits
Flushed Away: film souvenirs for young people
New readers: please send your contact details
"Hark the Herald"

Music, the greatest good that mortals know, and all of heaven we have below.

Joseph Addison

Everybody loves live music, especially at Christmas. Music can relieve stress, soothe tired minds and set off sparks in the imagination. The Federation's choir will be celebrating the season by singing festive songs on Saturday afternoon at the Hong Kong Cultural Centre and again on 31 December to bring in the New Year. It is a truly wonderful communal experience to sing together, to raise your voice for the pure joy of being alive. During Christmas we can give thanks for all the blessings we enjoy and offer gifts to those we love and to young people who are less well off than ourselves.
To make a donation for these youngsters, contact Bonnie, Partnership Office, tel 2123 9598. Visit www.hkfyg.org.hk to see the various ways of giving.

Contact Patrick Chiu, HKFYG Music Director, tel 2564 1277, if you would like to partner us in a musical event, offer a venue or even perform with us. See Upcoming Events for details of the holiday concerts. Read on for feedback from the performers.
Feature Story

Music: a blessing and a therapy

HKFYG's choir, The Hong Kong Melody Makers, makes music designed especially for Hong Kong audiences. They will be singing this Saturday in celebration of Christmas at the HK Cultural Centre and again on 31 December when they will be bringing in the New Year with the Run with your Heart 2006 fundraisers at the Hong Kong Sports Institute. Then throughout 2007, HKFYG concerts will be a regular feature on the calendar. Read how...
Upcoming events
The Hong Kong Melody Makers:
Two public performances in December
first at the Hong Kong Cultural Centre at 3pm on Saturday 23 December
next at the Hong Kong Sports Institute, Shatin, 11-12 midnight* on Sunday 31 December
*for the fundraising event Run with your Heart 2006
We are now looking for more talented, musical young people to join the choir.
Auditions: January 2007
Deadline for applications: 27 December 2006
Enquiries: Miss Maggie Chung (Choir Manager) Tel: 2564 1277 http://www.hkfyg.org.hk/hkmm
Special hotline services in December
Youthline 2777 8899 project: '青少年聖誕「愛」多fun'
Features: cartoons and instant messenger service
Counselling hours: 25-27 December 5pm-9pm
Focus: attitudes to love and sex, positive thinking, decision-making under pressure
Online cartoons are now available at
http://www.u21.org.hk/u21%5F2006/promotion/yccxmas