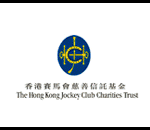 Heart to Heart Project 2006-07 with 65 companies and 185 schools
Sino Land sponsors Counselling Centre
Federation invited to support Holidayblog Contest
'06 ITU Telecom World: free tickets for youth
Eragon painting and short-story writing competitions
New readers: please send your contact details
ITU Telecom World Youth Forum:
Fifty Federation Volunteers at work

Lives are changed through volunteering, both in the community and at large scale events in the city. Fifty members of the HKFYG volunteer network (VNET) are serving youth delegates at this week's ITU Telecom World 2006 at Asia World-Expo. They are trained how to plan and organize, make best use of interpersonal and communication skills and ensure that overseas participants find their feet and feel at home. What better preparation for life's challenges could there be.

Volunteering is a fundamental act of citizenship and a generous offer of time and energy. The Federation encourages as many young people as possible to get involved. Last weekend, we celebrated International Volunteer Day by giving recognition to our volunteers. The Youth Volunteer Network (VNET), has accumulated 3,400,000 hours of service since it began in 1998. This year for example, we have 185 schools in HKFYG's Heart to Heart Project with 65 companies working voluntarily at their side. They all send the message that giving is fulfilling and rewarding. We want to reinforce that message.

Do you need volunteers for an upcoming event? Tell us about it. Contact the Youth Volunteer Network, tel 2169 0032. Read about volunteering in today's Feature Story.
Upcoming events

Youth Dialogue Session with Howard Schultz:
Founder and Chairman, Starbucks Coffee Company

Date: Friday 15 December 2006
Time: 3:00 pm – 4:30 pm
Venue: Auditorium, Hong Kong Council of Social Service
"A Million for the Dragon" Christmas Charity Sale*

Date: Saturday 9 December 2006
Time: 11:00 am – 4:00 pm
Venue: Tianshan and Lushan Rooms at the Island Shangri-La Hotel
Proceeds from the sale will support Dragon Foundation leadership training programmes.
*Special thanks to Lisa's Collection.
Feature Story

Putting volunteers in touch: ITU Youth Forum

Volunteering in Hong Kong has such a good image and this week's high profile ITU Telecom World Forum sees fifty of the Federation's volunteers putting their best foot forward. They show how to be both considerate and passionate. Read how...