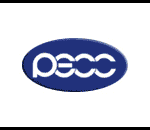 Youth Learning Project on Pacific Economic Cooperation 2007
World SME Expo & Youth Business Hong Kong
Standard Chartered Hong Kong English Public Speaking Contest 2007
Swire Coca-Cola HK sponsors Youth Adventure Race 2006
Egyptian Film Week: free tickets for young people
Youth Business International:
Global Conference in Hong Kong
Youth Business International (YBI) has chosen Hong Kong as the first ever Asian venue for this 4-day biennial conference. Hosted by the Federation in association with Youth Business China (YBC), it opens on 31 October at the Hong Kong Convention & Exhibition Centre. The Hon Henry Tang, Financial Secretary of the HKSAR, is Guest of Honour and keynote speaker at the ceremony and Mr Andrew Devenport, Executive Director of YBI in London, will then give accreditation to Youth Business Hong Kong (YBHK).

Impact and Innovation is the theme of the conference, a concept which mirrors Hong Kong's vibrant, highly competitive economy where many youthful entrepreneurs are trying hard to gain economic independence. YBHK is our local programme for these bright young business people.
They have the entrepreneurial flair and bold, creative ideas.
We provide the back-up and infrastructure.
You, as a partner, mentor or donor, can give guidance, advice or backing.
Please join us. Contact Louisa of YBHK at 3113 7999 for more information and read this week's Feature Story below for feedback from the young entrepreneurs themselves.
Feature Story

Finding talent

Hundreds of small businesses, boutiques, cafes and hairdressers start up every week in Hong Kong. But how many of them survive? Youth Business Hong Kong (YBHK) helps young entrepreneurs with good business sense. They get crucial funding, professional advice and one-to-one mentorship. We talked to some of the people involved... Read on...
Upcoming events

Viva La Melodia - The Hong Kong Melody Makers in Concert

Date: Sunday 29 October 2006
Time: 8pm
Venue: Causeway Bay Community Centre
Programme: 3 songs composed by Stephen Leek, 2 contemporary a cappella songs plus various operatic arias and ensembles
Price: $50 free seating
Ticketing enquiries and reservations: 2564 1277

LEAD Briefing Session

Date: Wednesday 1 November
Time: 5:30pm-6:30pm
Venue: Room 202, 2/F, Duke of Windsor Social Service Building
Deadline for enrollment: Tuesday 31 October 2006
Contact: Ms. Joanna Cheung 3579 4560
LEAD website: www.lead.org.hk

Briefing Session 2006/07 Hong Kong Odyssey of the Mind Programme
Date: Thursday 26 October 2006
Time: 4:15pm
Venue: Room 201, 2/F, Duke of Windsor Social Service Building
Deadline for enrollment: Monday 13 November 2006
Click here for more info: www.hkom.org.hk
Contact: Elyse Nip 2561 6149