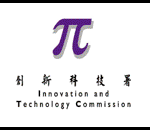 HKFYG : Partner at Innovation Festival 2006
"A Million for the Dragon" Christmas Charity Sale
Culture+ Creative Music Show: Thanks to sponsors
Federation co-hosts Youth Business International Global Conference
Upcoming Events
Youth Dialogue with Chief Executive on Policy Address
Date: Monday 16 October
Time: 5pm
Venue: Hong Kong Academy of Medicine
"Lecture Series for Youth Leaders" – Professor Kan Yuet-wai
Date: Thursday 19 October
Time: 6pm
Venue: YMCA International House
Speaker, Professor Kan, was the first winner of the Shaw Prize in Life Science and Medicine in 2004.
Stop Press




The Federation is very pleased that the Chief Executive made strengthening family-based support networks a top priority in this week's policy address.* The needs of parents is the focus of this issue of Youth Matters and we are much encouraged to find that the policy address reflects our concerns. Parents here have special problems caused by high-density living within a competitive society. As Mr Tsang said, a concerted, positive response by the entire community is needed to create:

"… family harmony … the foundation of social harmony."
Parent – child conflict:
communication and mediation

There was a 31% rise in cases of family violence in the first half of 2006,* putting the spotlight on the importance of a caring, home environment. Murder, runaways, and child abuse will always draw media attention but what we want to highlight is how many good parents have difficulty creating a happy home, despite their very best intentions. Reasons may be domestic, financial or external but as soon as children are under pressure they can over-react and the situation can snowball without good communication.

Good communication skills prevent and solve problems. Without them, the feeling of being misunderstood and unappreciated rapidly leads to arguments during the turbulent adolescent years. These arguments escalate when stress at school seems unbearable or when young love becomes too distracting. When communication is at risk, mediators can step in to prevent or try to cure a complete break-down. The Federation offers such help on a small scale. Please help us expand the support network. Solving family conflict can prevent tragic consequences.

Contact parenting@hkfyg.org.hk, or tel 2402 9230 for more information.
*SCMP 26 July 2006

Feature Story

Parents and children: the rifts that grow

Parents and children argue over many things: nights out, homework, dating, untidiness - but once an argument starts, poor communication can lead to a total breakdown of understanding. Four parents who have been in this position told us how they coped. Read on...