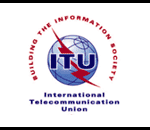 Volunteers for '06 International Telecommunication Union Youth Forum
Student mentors from IVE (Tsing Yi) train secondary students in TV operations
One2free discounts for youth members
Conserving Biodiversity in Cities: Green Army Training Scheme
Life education seminar for parents
New Publication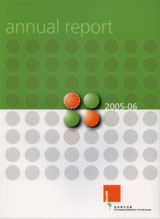 The HKFYG Annual Report 2005-06 was released last week. The bilingual, fully illustrated report covers the work of the Federation during the past financial year.
A digital version will be available in due course.
Heart to Heart: good reasons for volunteering

Volunteering benefits the individual volunteers, their communities and the society to which they belong. Young people can be enriched and their confidence built by supporting the needy. Companies express corporate responsibility by providing resources for youth volunteer projects and their employees strengthen team spirit by joining in.

The Heart to Heart Project was launched last year with this in mind. 192 Heart to Heart Schools each pledged 2,000 hours of community service and 75 companies sponsored their projects. We are now calling for many more companies and schools to take part this year. Please join us, you can give us the precious help we need to create a caring force that will be the pride of Hong Kong.

Contact the Youth Volunteer Network, for an application folder or visit www.hkfyg.org.hk/yvn/heart/ for more information.

"CLP attaches great importance to its core value of caring for the community. As a "Heart to Heart Company", CLP plays an active role in promoting volunteering and takes pride in supporting schools to establish their own volunteer teams and to provide outreach services. We pledge full support to CLP volunteers who lend a helping hand ..."
Ms Jane Lau, Director of Group Public Affairs, CLP Holdings
Feature Story

Volunteering: a special experience

The Heart to Heart Project is an ongoing, large-scale effort to provide a framework for those who want to help needy people of all ages and backgrounds. It brings together school and corporate volunteers. We found out what it was like to be one of them… Read on...
Federation News
New HKFYG Council
We are happy to announce the appointment of new office bearers as follows:
President Mr Lester Garson Huang, JP
Vice President Mr Edward Kwan Pak-chung
Honorary Secretary Mr Walter Chan Kar-lok, BBS JP
Honorary Treasurer Dr Peter Tsoi Ting-kwok, JP
In addition: Outgoing President, Mr Andrew Ma Chiu-cheung ("ex officio")
Hong Kong Odyssey of the Mind Programme local competitions 2007
Enrollment for this year's local programme of the Hong Kong Odyssey of the Mind (OMP) is now underway. The programme is organized jointly by the Federation and the Education and Manpower Bureau. Winning local teams may go forward to represent Hong Kong at the Odyssey of the Mind World Finals which are held in the United States in May every year. Visit http://www.hkom.org.hk/ for further details.