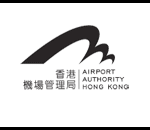 Airport fun for kids with young volunteers
ING sponsors musical youth voluntary programme
Project on Parent-child Conflict Mediation
Upcoming events
46th HKFYG Annual General Meeting
21 September 2006 6:00pm
Duke of Windsor Social Service Building Auditorium
Guest of Honour:
Ms Sandra Lee Shuk-yee, JP
Permanent Secretary for Health, Welfare and Food
2006 Hong Kong Beach Festival now recruiting youth volunteers
International Women's Beach Volleyball and Beach Handball Challenge
Events at Kowloon Park:
3-5 November: Handball
10-12 November: Volleyball
As a supporting organization for the 2006 Hong Kong Beach Festival, the Federation is helping to recruit 170 F.6 or older youth volunteers.
Deadline for applications:
18 September 2006
Please contact the Youth Volunteer Network at 2169 0032 or click here for more information:
http://www.hkfyg.org.hk/yvn/2006hkbf
The war on drugs

Alarm bells rang at the Federation this summer when the police announced that young drug users were up by over 30 per cent. The news came out a few days after the tragic death of a 13-year-old caused by a cocktail of hallucinogens. Now, the biggest ever haul of the hallucinogenic drug, ketamine has been made in Hong Kong. These events are taking place against a background of unprecedented increase worldwide in the number of young girls picking up the drug habit* and when Hong Kong children of just 8 years old getting hooked. We are very concerned and need more resources to tackle the problem.

Why do teenagers take drugs? For some, it all starts with drinking. For others, it's a question of fashion and undesirable peer influence. In Mongkok discos, drugs are cheaper and easier to find than ever, so how can youngsters be motivated to give them up? We believe that the concerted efforts of parents, schools, the police, social workers and the medical profession are needed to teach young drug-takers the error of their ways. Reformed addicts also make excellent teachers. Whatever your background you can help us raise awareness.

Please contact Luk Wai-kwok, 2402 9230 for more information on services for this group.
See this week's Feature Story for an interview with girls on Project Pretty – our latest rehabilitation programme being sponsored by Operation Santa Claus.
Feature Story

Gently gently: giving girls alternatives to drugs

Girls tend to get into trouble and use drugs for different reasons from boys. They often desperately want to fit in with their group but many are shy and self-conscious. They think will lose their inhibitions by experimenting with soft drugs and are easily led astray. This issue focuses on the vulnerability of young people like this and today's interview is with girls taking part in Project Pretty, a Federation outreach and rehabilitation programme for girls at risk, read on...