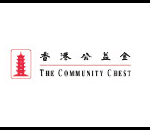 Community Chest supports women in Tin Shui Wai
「邊聽邊講」Digital Solidarity Fund Project
2-year family programme begins in Kowloon City District
Primary school programme with Community Investment & Inclusion Fund
Musical Blessings 樂樂會 in Times Square
Spotlight on
School Social Work
The Federation's social workers offer professional counselling in 38 Hong Kong secondary schools. They deal with many kinds of problems. They help those who fail to adjust to life at secondary school or have difficulty making friends. They reason with those who break school rules and mediate in cases of parent-child conflict. The service has just been extended to include two new secondary schools, the HKICC Lee Shau Kee School of Creativity at Inverness Road in Kowloon City and the Creative Secondary School in Tseung Kwan O. For more information, contact Alice Lui, School Social Work Unit, tel 2395 0161.
Online fantasy land:
a nightmare world for vulnerable youth

Virtual communications and virtual games are a reality in today's world but addiction to that virtual world is also real. This reality is an issue of deep concern because many of the addicts are young people. They are dependent on that alternative world but it harms their health, family life, contacts with friends and normal development through school and into the workforce. Parents and teachers are often at a loss for a solution and the statistics show a disturbing upward trend. Our answer is to help by sending a preventive message through educational programmes and the promotion of sensible use of internet resources.

About 10% of young internet users in Hong Kong are online for an average of 42 hours a week according to a Federation survey. * It is worse on the Mainland, where 13% are classified as addicts. A residential clinic dealing with the problem opened in Beijing last year and its bed spaces have gone up from 30-400 since it opened. The Mainland government's interim answer was to institute an effective 3-hour limit for any online gaming session and to work with game producers to discourage compulsive playing. Wisernet is a forthcoming Federation project which advocates controlled use of the web and raised awareness for parents of the needs of problematic internet users.

Please contact us if you can help in any way.

See this week's Feature Story for more on internet addiction and Facts and Figures for more statistics.
Feature Story

Webaholics: a new kind of young addict

The average compulsive online gamer spends 5-10 hours playing every day. Homework, dating, sport and family time disappear from the lives of young people like this. We talked to Cecilia, a frontline social worker who helps these youngsters, to Beris, a worried parent and to Lucy, a fourteen-year old who can't stop playing. Read on...
Upcoming Events
Musical Blessings 樂樂會
Date: Sunday 3 September
Time: 4-5 pm
Place: Times Square Open Piazza II
40 young saxophone players and local pop singer, Jade Kwan will perform with Patrick Chiu, HKFYG Music Director as conductor and Kathy Lam from RTHK Radio 4 as presenter.

Programme: Clementi's Sonatina, Op. 36, no.1, music from Andrew Lloyd Webber's Phantom of the Opera and Mozart's Eine Kleine Nachtmusik.
HKFYG Lee Shau Kee College Opening
Date: Friday 1 September
Place: Area 104, Tin Shui Wai, Yuen Long, NT
First term for Secondary One students begins.
Information: tel 2146 1128 fax 2146 1662
e-mail education@hkfyg.org.hk