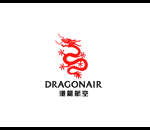 Dragonair sponsors airtickets for Hong Kong 200
Free FIVB World Grand Prix tickets for members
Federation volunteers for Hong Kong Beach Festival
Free Disneyland tickets for disadvantaged youth
Service Spotlight
Youth Exchange
Living in a world with ever-faster communications makes it more essential than ever to become cosmopolitan in outlook and the Youth Exchange Unit facilitates this process. Young people need to go overseas to broaden their minds and what a marvellous way it is to make friends. The Hong Kong Young Ambassador Scheme, featured in this issue, is one of the international and regional programmes run by the unit. Others are the Hong Kong Odyssey of the Mind Programme and the Hong Kong Student Science Project Competition. The Cathay Pacific International Wilderness Experience is an exchange programme that we have been involved in for 10 years and there are regular international forums in Korea and Mainland China to which HKFYG sends youth delegations.
For more information on exchange programmes and other regional events, contact Eva at the Youth Exchange Team tel 2561 6149
Hong Kong Young Ambassadors:
a sense of belonging

Feeling that you belong means feeling a sense of responsibility, feeling an awareness of your place in society and the satisfaction that comes from helping others get to know it better. When young Hong Kong people have a clear sense of identity they feel proud of their vibrant, dynamic city, of its culture and customs, its heritage and history. They want to share that feeling with others, Hong Kong people and visitors alike, boosting the city's image in the process.

The Federation runs the Hong Kong Young Ambassador Scheme with the Tourism Commission because it builds that very important sense of belonging which means our bright young people want to stay here, to see their city continue to prosper and flourish. It also gives them a chance to learn more about Hong Kong and contribute to the tourist industry. The scheme is a collaborator at festivals, with organizations such as the museums and the temples, the Wetland Park, the Peak, the Airport Authority and the Star Ferry. We are constantly seeking to broaden the partner base.

If your company would like to sponsor the scheme or become a partner station, please contact Bonnie in the Partnership & Resource Development Office, tel. 2123 9598 email uicpartnership@hkfyg.org.hk
See this week's Feature Story for some feedback from Young Ambassadors and organization managers.
Feature Story

Young Ambassadors for Hong Kong

Being a Hong Kong Young Ambassador means many things ... meeting tourists at the airport, helping newcomers find their way around, being on station at Hong Kong's many museums. Wherever they are, Young Ambassadors on this scheme run by the Federation and the Tourism Commission must be ready to offer information and help. Read on...
Federation News
Dragon 100: Study Tour in Hong Kong and Xian
Opening Ceremony: 23 August 2006 Wednesday 10 am
Venue: Hong Kong Convention and Exhibition Centre
Guests of Honour: Mrs. Carrie Lam, Permanet Secretary for Home Affairs and Mr. Jie Xiao-yan, Deputy Commissioner, Ministry of Foreign Affairs of The People's Republic of China in the HKSAR

100 outstanding young people of Chinese origin from across the world will visit sites of interest in Hong Kong and Xian from 23-30 August 2006, learning about historical, political and socio-economic development. Click here for information about this annual programme: http://www.dragon100.net
Youth Support Scheme: Tsuen Kwai Tsing and Tung Chung Joint Award Ceremony
Date: 25 August 2006
Time: 7pm
Venue: Lai King Community Hall
Guests of Honour: Mr. Tang How-kong, Regional Commander, New Territories South, Hong Kong Police and Mr. Lee Chan Yeung, Assistant District Social Welfare Officer (TW/KwT), Social Welfare Department

100 young offenders who joined the Federation's Youth Support Scheme for reintegration programmes will receive awards for outstanding performance.