Thanks to Partners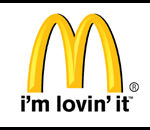 Colors your Summer
Youth Ambassador Programme

Seminar cum workshop on university admission interviews


Training courses for teachers


Summer Youth Programme Brochures 2006


YEN invited to give training for Singapore Workforce Development Agency


Dragon Foundation Charity Sale: A Million for the Dragon



Lead Story

Going on eighteen

Lok-cho and Jasper are both eighteen this year and will be at the Federation's annual Coming of Age Ceremony on 4 May. They told us how they feel about growing up. Angela who took part a year ago, looks back at her first year as a young adult… read on

Dragons at Shanghai Huangpu

This mass collaborative event which we organized with the help of the Shanghai Youth Federation and the All-China Youth Federation, took place over Easter and was a resounding success. It began with a through train taking 1,000 young people from Hong Kong, Macau and Taiwan to Shanghai for a youth forum at the Shanghai International Convention Centre.

The keynote address was given by Mr Han Zheng, Mayor of Shanghai. Panel speeches were made by Mr Peter Wong, JP, HSBC Group General Manager and Executive Director for Hong Kong and Mainland China, Mr Richard Li, Chairman of PCCW Ltd, Mr Vincent Lo, Chairman, Shui On Group and CEO, Shui On Land Ltd and Mr Guo Guangchang, President, Shanghai Fosun High Technology (Group) Company Ltd. The event ended with a spectacular dragon dance on the bund of the Huangpu when about 2,500 young people raised a 500-metre dragon accompanied by Jackie Chan and several other well known Mainland and Hong Kong stars...
click for more photos of this event

Facts and Figures

Career Oriented Curriculum (COC) misunderstood by the majority of students

Confusion and convenience lead more mothers to choose Caesarean section

Federation News

Coming of Age Ceremony

Date: Thursday 4 May 2006
Time: 5:15-7:15 pm
Venue: The Jockey Club Auditorium, Hong Kong Polytechnic University
Guests of Honour:
The Hon Wong Yan Lung, Secretary for Justice
Mr Peng Qinghua, Deputy Director of the Liaison Office of the Central People's Government in the HKSAR
Click here for further information: http://www.u21.org.hk/18/2006/


HK Public Policy Innovation Award: Strategies for Sustainable Development Prize Presentation Ceremony

Date: Saturday 6 May 2006
Time: 11:00am-12:30 pm
Venue: Rayson Huang Theatre, University of Hong Kong
Guests of Honour: The Hon Tsang Yok Sing, Member of the Legislative Council

Core Service Highlight
www.u21.org.hk is the core of u21 youthnet, the Federation's digital membership system and all electronic information services (e-services) that go out over the web. The Chinese language website now has 21 channels which include youth employment, voluntary services, life enrichment, creativity and a youth chat room. In April 2006, over 190,000 young people were enrolled as members of u21 youthnet and 439 companies currently offer shopping discounts to our members. Click here: http://www.u21.org.hk or call Mr. Sew Chang Ho at 2831 9183 for more information.