Thanks to Partners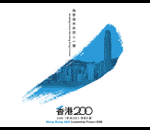 "Hong Kong 200" Leadership Project 2006


The Hong Kong Melody Makers Inaugural Concert


Training programme for young probationers



Dear Readers, we would love to enlist your support and are sure we can work together to improve youth services in Hong Kong. Please click here for more details of how to help:

Feature Story

Shanxi: teenage leaders to see the real rural China

Three sixth formers told us about their upcoming trip to Xian and Shanzou organized by Leadership 21 and sponsored by the Commission on Youth. What did they expect, how were they preparing and why did they want to take part?
Click here to read more....

Facts and Figures

Youth poll on attitudes and perceptions of personal data privacy

60% of youngsters think street dancing is cool and creative

Federation News


Forum on China's 11th Five-Year Programme

Date & Time: Tuesday 28 March 2006, 6pm-7:30pm
Venue: Run Run Shaw Hall, Hong Kong Academy of Medicine, Aberdeen
Call 2564 1277 for more details

Standard Chartered Hong Kong English Public Speaking Contest 2006
Grand Final and Award Ceremony

Date & Time: Saturday 1 April 2006, 10am-12:30pm
Venue: Room 401, Hong Kong Convention and Exhibition Centre

The Hong Kong Melody Makers
Inaugural Concert

Date & Time: Monday 3 April 2006, 8pm
Venue: Concert Hall, City Hall Low Block
Enquiries: 2564 1277

Core Service Highlight

Leadership training

"Hong Kong People Ruling Hong Kong" is an important aim. To achieve it we must train young leaders. Through its training centre, Leadership 21, the Federation provides youth with the


skills and values they need to take up future prominent roles in the community by running over 80 courses and programmes every year. Visit www.leadership21.org for information.

[Subscribe][Pass it On][Unsubscribe][Support Us][Donation][Contact Us]
[www.hkfyg.org.hk][www.u21.org.hk][青速遞yxpress]